Kenneth Hesketh
Country of origin:
United Kingdom of Great Britain and Northern Ireland
Upcoming Performances
Deux Arabesques
Conductor: David Le Page
Orchestra: Orchestra of the Swan
April 19, 2023 | Stratford (United Kingdom of Great Britain and Northern Ireland) , Stratford Playhouse
Fugue and Toccata
Conductor: Anna-Maria Helsing
Orchestra: NRK Kringkastingsorkestret (Norwegian Radio Orchestra)
April 27, 2023 | Oslo (Norway) , Store Studio, NRK
About Kenneth Hesketh
"...further evidence of the composer's continued refining of his intricate but never diffuse approach to sonority – and with a gestural lightness of touch all too easy to overlook but which should never to be taken for granted." (The Classical Source)

Described by Tempo Magazine as "...a composer who both has something to say and the means to say it", Kenneth Hesketh began composing whilst a chorister at Liverpool Anglican Cathedral. He completed his first orchestral work at the age of 13 and received his first formal commission at 19 for the Royal Liverpool Philharmonic Orchestra under Sir Charles Groves. After studying at Tanglewood in 1995 with Henri Dutilleux, Hesketh completed a Masters degree in Composition at the University of Michigan. A series of awards followed, including a scholarship from the Toepfer Foundation, Hamburg at the behest of Sir Simon Rattle and the Constant and Kit Lambert Fellowship at the Royal College of Music. Hesketh was New Music Fellow at Kettle's Yard and Corpus Christi College, Cambridge from 2003 – 2005 where he curated a series of new music chamber concerts. He was awarded the Foundation André Chevillion-Yvonne Bonnaud prize at the 2004 Concours International de Piano d'Orléans after a performance of Three Japanese Miniatures by pianist Daniel Becker. A professor of composition at the Royal College of Music, Hesketh has given lectures and masterclasses at numerous institutions in Britain and abroad, including the Birmingham Conservatoire, the Royal Northern College of Music, the Institute of Musical Research, Cardiff University, St. Thomas University (U.S.A.) the ICon Arts Festival (Romania), Semyung University (Seoul, South Korea) and the Bowdoin International Festival (USA). This year he will be a teacher at the Summer Academy of the Ionian University where he will also lecture on his works for film and dance. Hesketh has received numerous national and international commissions from, amongst others, the Fromm Foundation at Harvard University, a Faber Millennium Commission for Birmingham Contemporary Music Group premiered under Sir Simon Rattle, the BBC Philharmonic conducted by Vasilly Sinaisky, Hans Werner Henze and the Endymion Ensemble in honour of Henze's 75th birthday, the Munich Biennale, the Seattle Symphony Orchestra, the Michael Vyner Trust for the London Sinfonietta, The Opera Group, ensemble Psappha and Kissinger Sommer Internationales Musikfestival. In September 2007, Hesketh took up the two-year position of Composer in the House with the Royal Liverpool Philharmonic Orchestra, culminating in the premiere of Graven Image, a co-commission with the BBC Proms which the RLPO subsequently took on tour to Prague with their chief conductor Vasily Petrenko. He will be a featured composer at the 2014 Beijing Modern Music Festival, China. Oliver Knussen was an early champion of Hesketh's music, conducting works with both Birmingham Contemporary Music Group and the London Sinfonietta. Netsuke was performed by Susanna Malkki in her opening concert as Music Director of Ensemble Intercontemporain in Paris in 2006. More recently, Clark Rundell conducted world premieres of Ein Lichtspiel in 2007 and Wunderkammer(konzert) in 2008, both with Ensemble 10/10. Conductor Christoph-Mathias Mueller has also championed Hesketh's orchestral music giving the Swiss premiere of Detail from the Record with the Orchestra della Svizzera Italiana in Chur and the world premiere of Two Lapels and a Pocket with the Gottinger Symphonie Orchester. Other highlights include performances by the Frankfurt Radio Symphony Orchestra, the Sudwest Rundfunk (Baden-Baden), Psappha, the ASKO ensemble and BBC National Orchestra of Wales.
 
Hesketh was a part of the hugely successful collaboration between the London Sinfonietta and WARP records; his transcription of Aphex Twin's Polygon Window has been performed across Europe and was released on CD in 2003. In addition to recordings of this and Detail from the Record (2006) by London Sinfonietta, Psaphha recorded "Theatre of Attractions", a disc of Hesketh's chamber music released for download in 2012; and NMC released a new portrait disc of orchestral and large ensemble works, "Wunderkammer(konzert)", in February 2013. Hesketh's new work for dance, Forms entangled, shapes collided, commissioned by Psappha and Phoenix Dance Theatre, Leeds, through the support of The Royal Philharmonic Society Drummond Fund, toured throughout the UK in 2013. His third solo disc will be released in 2014 by Prima Facie, featuring works for two pianos and piano four-hands.
Kenneth Hesketh (c) Mark McNulty
(c) Mark McNulty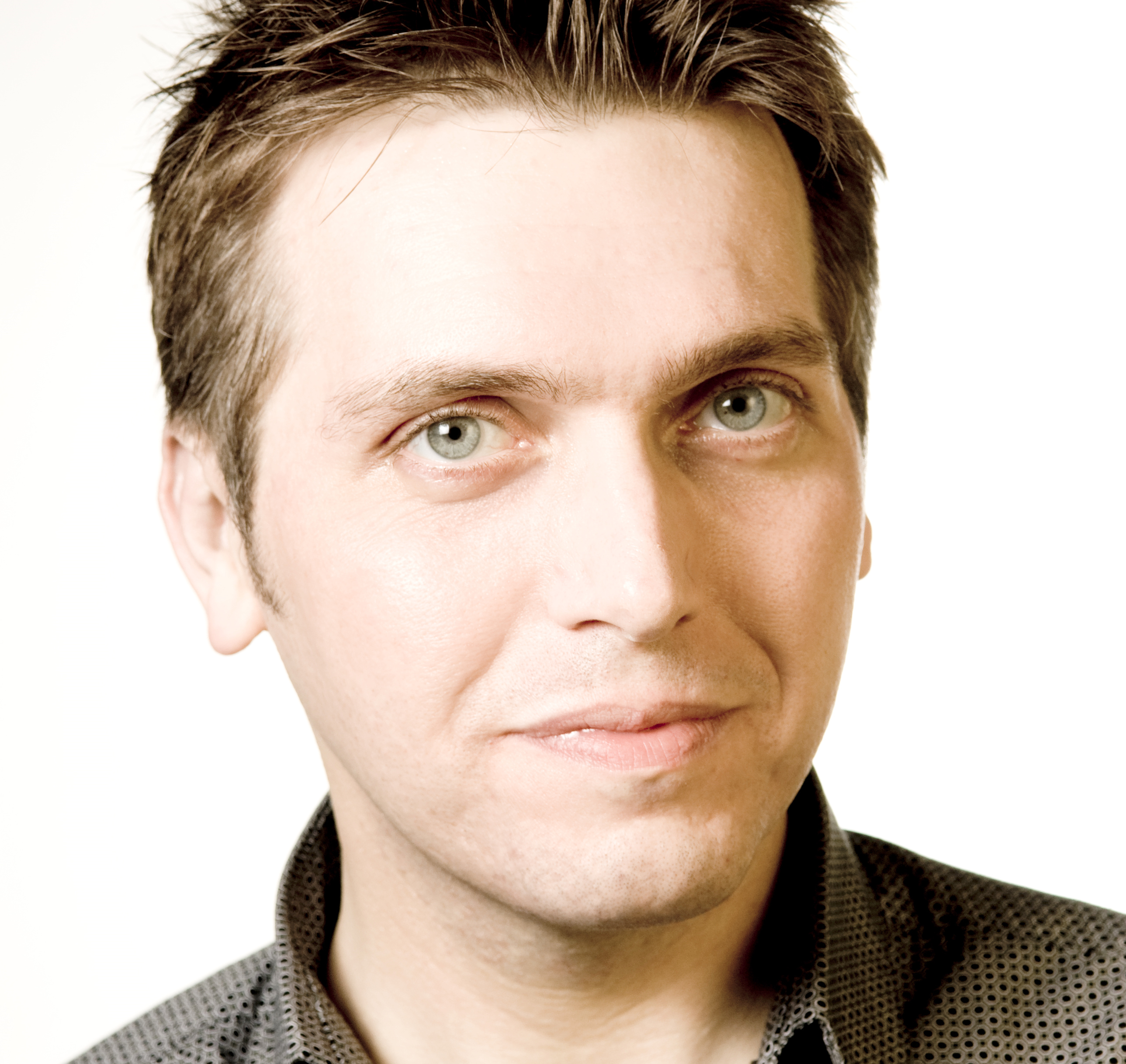 Kenneth Hesketh (c) Mark McNulty
(c) Mark McNulty
For high resolution photos, please contact: infoservice@schott-music.com
1977
Chorister at Liverpool Anglican Cathedral
1987
First official commission from Sir Charles Groves for the Royal Liverpool Philhamonic Orchestra
1992
Now Springs the Spray! for soprano and orchestra
1994
Recit and Aria for soprano and chamber orchestra
1995
Leonard Bernstein Fellow at Tanglewood
1996
Fromm Foundation commission (Harvard University, USA)
1996
Theatrum for chamber ensemble

Shakespeare Prize scholarship from the Toepfer Foundation, Hamburg
1997
Masters degree in Composition, University of Michigan, USA

Torturous Instruments for chamber ensemble
1999
The Circling Canopy of Night for chamber ensemble (Faber Music Millennium commission)

Award from the Liverpool Foundation of Sport and Arts

Awarded Constant and Kit Lambert Fellow at the Royal College of Music, London
2000
At God Speeded Summer's End for orchestra
2000-01
Netsuke for chamber ensemble
2001
After Verdi for chamber orchestra

Deux Arabesques for chamber ensemble

Detail from the Record for chamber orchestra
2002
Notte Oscura for orchestra

Cautionary Tales for clarinet, violin and piano

Dei Destini Incrociati for six players

Fra Duri Scogli for six players

Three Japanese Miniatures for piano
2002-03
The Overcoat Opera in 2 Acts
2003
A Land So Luminous for violin and chamber ensemble

Appointed Professor of Composition and Orchestra, Royal College of Music, London
2003-05
New Music Fellow, Kettle's Yard, Cambridge
2004
Polygon Window for violin, 2 pianos and 11 percussion

Two Lapels and a Pocket (Suite No. 1 from The Overcoat) for chamber ensemble

Three Japanese Miniatures awarded Fondation Andre Chevillion-Yvonne Bonnaud Prize
2005
Threats and Declamations for chamber ensemble

Three Pieces in the Shape of A Shoe for oboe, bassoon and piano
2005-06
The Doctrine of Affections for chamber ensemble
2006
Music of a Distant Drum for baritone and chamber ensemble

Small Tales, tall tales for soprano, mezzo soprano, tenor, baritone and chamber ensemble

Poetic Conceits for piano

Ein Lichtspiel for chamber ensemble
2007
Appointed Composer in the House with the Royal Liverpool Philharmonic Orchestra

Rhyme for the Reason for orchestra
(after Kandinsky)

Instrumentation:

basset clarinet in A or clarinet in A and piano

for solo violin and chamber ensemble

Media Type:

Hire/performance material

Edition:

Performance material

Instrumentation:

violin and chamber ensemble

for SATB choir and orchestra

Media Type:

Hire/performance material

Edition:

Performance material

Instrumentation:

for SATB choir and orchestra

for orchestra

Media Type:

Hire/performance material

Edition:

Performance material

Instrumentation:

for orchestra

for children's chorus and orchestra

Media Type:

Hire/performance material

Edition:

Performance material

Instrumentation:

children's chorus and orchestra

Divertimento in five sections

Media Type:

Hire/performance material

Edition:

Performance material

Instrumentation:

chamber orchestra

for solo clarinet

Instrumentation:

clarinet in Bb

for orchestra

Media Type:

Hire/performance material

Edition:

Performance material

Instrumentation:

orchestra

Instrumentation:

clarinet, violin and piano

(Lamentations from Macbeth)

Instrumentation:

baritone and piano

A collection of new pieces for piano

Incl. Tax,

Excl. Shipping

Incl. Tax,

Excl. Shipping

for six players

Media Type:

Hire/performance material

Edition:

Performance material

Instrumentation:

ensemble

for chamber orchestra

Media Type:

Hire/performance material

Edition:

Performance material

Instrumentation:

chamber orchestra

by Claude Debussy, for ensemble arranged by Kenneth Hesketh

Media Type:

Hire/performance material

Edition:

Performance material

Instrumentation:

ensemble

(Drei Perspektiven)

Media Type:

Hire/performance material

Edition:

Performance material

Instrumentation:

piano quartet

(after Moholy-Nagy)

Media Type:

Hire/performance material

Edition:

Performance material

Instrumentation:

seventeen players

Claude Debussy arranged by Kenneth Hesketh

Media Type:

Hire/performance material

Edition:

Performance material

Instrumentation:

ensemble

for children's voices (SSA) and piano

Instrumentation:

children's voices (SSA) and piano

for six players

Media Type:

Hire/performance material

Edition:

Performance material

Instrumentation:

ensemble